Sharee is regularly featured on podcasts, interviews and conferences. Her recent recordings are listed here.
Sharee Spoke with Henry Grossek on Casey FM recently.
The 2 part series was originally aired on the Viewpoints Program, Friday 3 November.  Sharee discusses the release of her new book The Thriving Doctor – how to be more balanced and fulfilled working in medicine. The Thriving Doctor seeks to help doctors build the skills they need to take better care of themselves and each other. It also reminds those who employ and work with doctors that they are an incredibly valuable resource that we need to care for. It might even help the public understand what it is like to work as a doctor.
"If we do not do something to support our doctors, the healthcare system will fall over. Doctors cannot continue to work as they do, nor should we expect them to". "We need a paradigm shift" she says. "Instead of patients first we need to be thinking about safety first so we can get some balance back into our healthcare system. Burning out doctors and developing systems that prevent them from having a life outside of medicine is unsustainable.
Sharee spoke with ABC journalist Rachael Lucas about healthcare, especially about the wellbeing of doctors and what it's like to work as a doctor, discussing:
The risk of burnout for doctors
The need for systemic change
The problems with dr. google
The value of compassionate care in an AI world
Where are you on the wellbeing spectrum? featured in Medical Republic (13 Jan 2022)
Would you know a thriving doctor if you saw one? Have you noticed that some of your colleagues seem to suffer more than others in their medical life? Read full article

Sharee spoke with Kelly Doran, Salt Medical Recruitment about doctor wellbeing. More than ever before we need to look after our healthcare workers.  'A Look at Doctors' Mental Health in Australia' Read full article
FX Medicine
Listen in to my conversation with Dr Michelle Woolhouse on podcast FX Medicine. We talk about:
🌱burnout, languishing, well being
🌱positive psychology- what are the well people doing?
🌱defining clinical and non-clinical skills
🌱agency and power in your own life
🌱neurobiology
🌱psychological safety
🌱re-entry after lockdowns
🌱 prevention
🌱conscious choice- intention & reflection
🌱 being an adaptive species

Personal development IS professional development, time well spent for self, for others and for the system.
The GP Show Podcast
Talking with Dr Sam Manger about:
👉🏼emotional literacy
👉🏼evidence based medicine
👉🏼establishing what gives you energy at work, what do you love?
👉🏼chronic stress in health professionals
👉🏼growth or safety
👉🏼cultivating a network of support people, connection
👉🏼psychological safety
👉🏼mental health and burnout
👉🏼imposter syndrome is COMMON
👉🏼self awareness, mindfulness, compassion
👉🏼building structures for development – coaching and supervisors as mirrors helping us see unconscious bias and see ourselves
👉🏼systemic problems, curiosity and collaboration!!
and of course my new book The Thriving Doctor.
Talking with Dr Andrea Austin, about Compassion, Coaching, Stoicism, Emotions, Asking for Help on The Emergency Mind podcast was such a joy. Andrea is an Emergency Physician in the USA.
I loved thinking through how we can apply these ideas to the reality of medicine in practical ways. 
The Emergency Mind Podcast is also available on Spotify, Soundcloud and YouTube.
The Mind Full Medic Podcast
I was honoured to share some of my thoughts and experience as coach of doctors with Dr. Cheryl Martin on her fabulous podcast The Mind Full Medic last week. We talk about work life balance, leadership, wellbeing, resilience, culture, reflective practice, patient outcomes, preventing burnout and of course coaching.
Sharing a podcast I did with Jessika Jake from Better and Betterer. I speak about my work as a doctor coach and the importance of self care in healthcare workers. Doctors work with me for future focused skill development, self care, self awareness and much more.
Coaching can help you: ✔️To perform at your peak ✔️Lead others
✔️Deal with workplace challenges ✔️Manage your career proactively
✔️Relate more effectively with colleagues and patients ✔️Maintain or regain your own wellbeing ✔️Development skills in relaxation
✔️Build personal resilience
NGrowth
Sharee discusses Leadership And Human Connection – The Power of Mindfulness with Jim Hotaling on Iron Sharpens Iron podcast.
Mindfulness is a particular way of paying attention, moment-to-moment without the constant critical commentary of our thinking brain.  Having more mindfulness in our way of "being" allows us to grow our focus and attentional capacity.
Key leadership takeaways:
Build your skills to manage stress while you work in a complex environment.
Grow your people skills and improving your self-care
Focus on mindfulness, unconscious bias, deep listening, and the power of maintaining empathy, expanding compassion, preventing burnout.
Register now for one of these Free Trainings from leading Psychologist and Executive Coach for Doctors. Sharee's highly sought after executive & mindfulness coaching is only available at her private practice and her corporate programs, but on these ON-DEMAND webinars you'll get coaching and personal guidance to help your workforce avoid burnout and reduce mental health risks.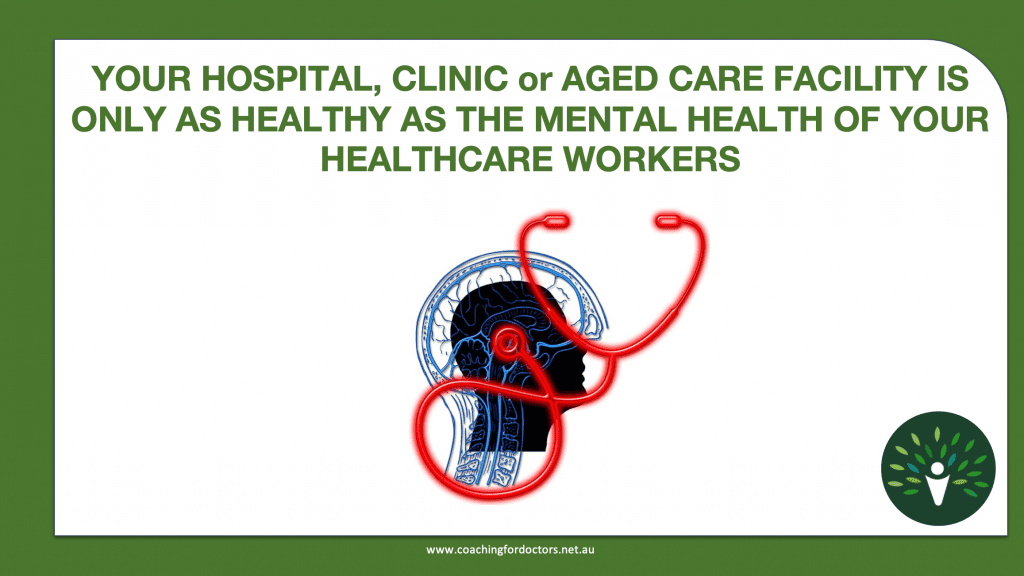 Workplace Mental Health Training
Learn why your healthcare organisation needs a mental health strategy and how you can create one.
And the three key skill every healthcare worker needs to develop in order to stay well and maintain their mental health
Doctor Wellbeing needs to be a Priority
Decision makers in healthcare organisations will find this webinar useful in terms of their employees' health and that of the organisation.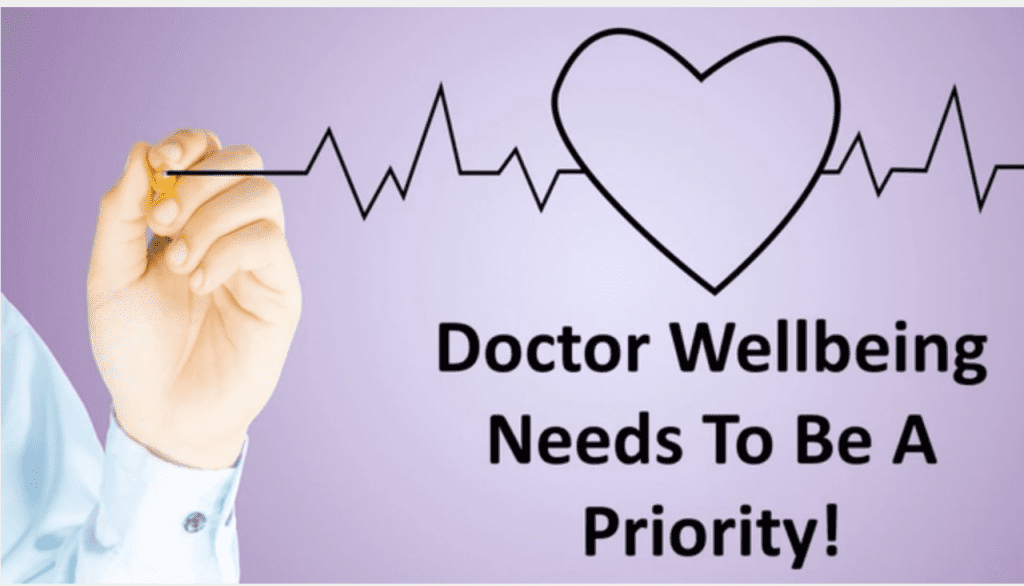 Compassion and mindfulness are innate but the world of medicine has many ways to leave you bereft of them both. Constant technical training and updates, artificial intelligence, electronic medical records, evidence based practice, lack of time, cognitive and emotional load, the juggle of work-life balance are just some of the ways the system can deplete you.
In this webinar we will pause long enough to review the evidence for human connection, self compassion and mindfulness practice. Review the current evidence for the benefits of these practices to patients and providers and take away some practical ways you can integrate them into your medical world of work.