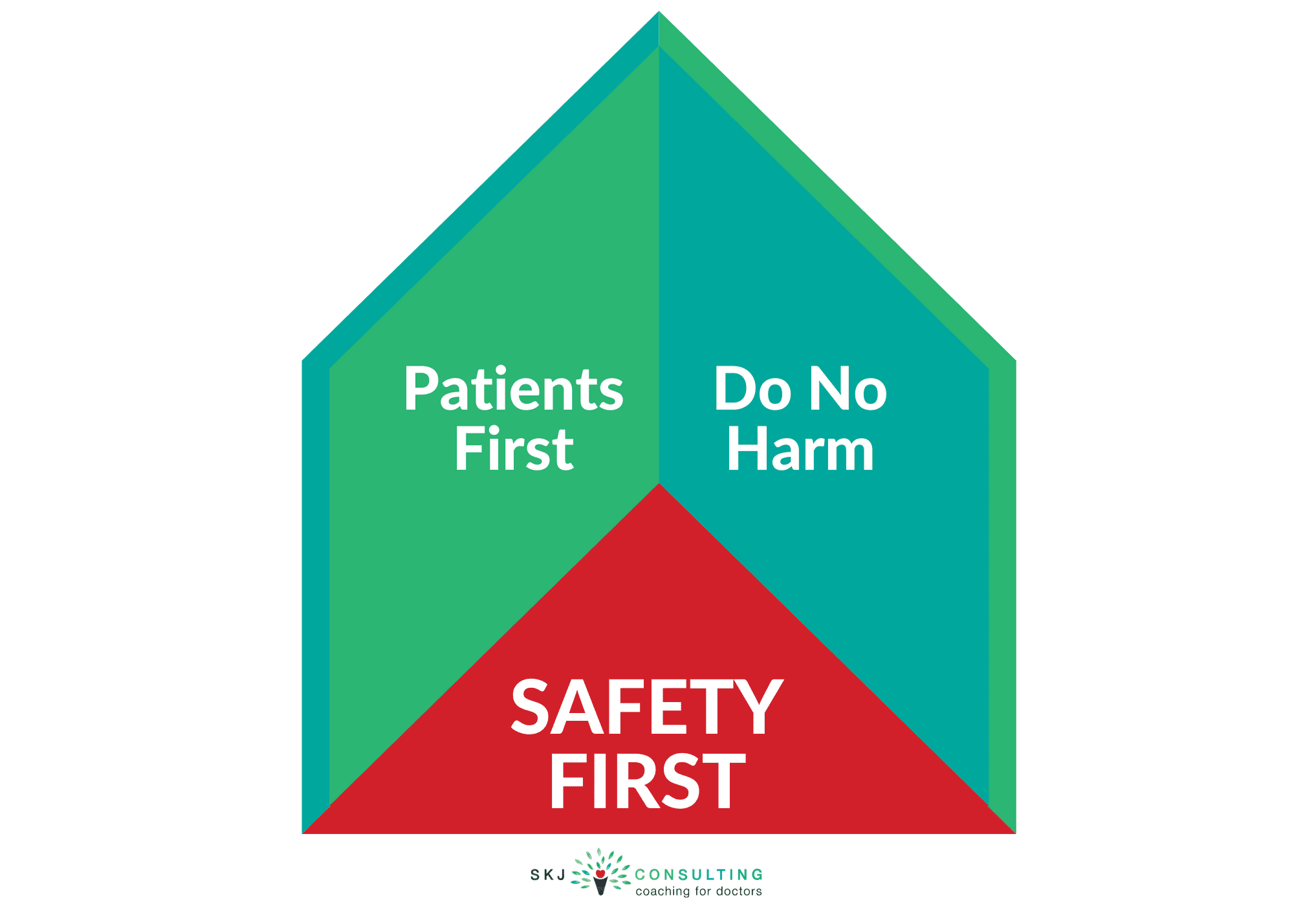 Safety first is a better guiding principle for healthcare than patients first. Doctors around Australia are under significant pressure. Junior doctors taking a class action about unpaid overtime is simply the latest in a long line of known problems that are embedded in the culture of healthcare. Big problems for doctors themselves like high rates of burnout, suicide and depression. And big problems for patients that result in medical error, poor communication leading to mistakes, shortages of doctors, systemic confusion and patients feeling shoved around an under resourced, unfamiliar and complex health system when they are at their most vulnerable.
The research is very clear, when the doctor is well, patient health outcomes and experience improve. To achieve the best possible healthcare results for patients one of the important ingredients is to make sure the provider of that care is as well as possible. We should all have a vested interest in the health of our doctors and all our healthcare workers, for their sake and our own.
One of the concerns expressed by the junior doctors bringing the current class action is that when they have sought assistance from medical workforce they have been dismissed, ignored or denied their reasonable requests. As a coach listening to doctors tell their stories, this is commonplace and wide spread.
I spend my work days listening to doctors tell their stories about their work. Stories of how workforce refused a Registrar request for locum relief so they could study for their exams or see their family (support) who live 2 hours away, having worked 14 days and nights in a row. Stories of having been moved around the system as a dispensable resource without regard for continuity of care for the patient, simply maximising the resources, achieving throughput of patients. Perhaps worst of all, doctors tell me that when they have asked for help or taken a day off because they can no longer cope, they are met with silence and ignored. No-one phones them or checks in on them and when they return to work everyone carries on working as if nothing has happened. So they learn to do the same or they leave medicine after years of investment of time, money, service and hope. Dr Yumiko Kadota gives an extraordinary account of this in her book Emotional Female after burning out and leaving medicine in 2018.
Two of modern medicine's key principals are patients first and do no harm. When it comes to the wellbeing of doctors both are problematic. Putting the patients first was established for good reason, its intent was to make sure patients were well cared for, to help doctors make ethical medical decisions. The problem is that over time patients first has come at great personal cost to many doctors (and nurses).
This principle has meant a culture of unrealistic expectations has evolved in health, even when doctors sound the alarm about not being fit for purpose at work and even when the research clearly demonstrates the impact of fatigue, many organisations have not responded adequately. Safety first would be a sensible evolution of patients first to keep everyone safe. It's not a huge stretch, many other industries have improved their workplace safety records when they have adopted this maxim. Patient centred care has already evolved to person centred care, a step in the right direction if we remember that doctors are always humans first, before they are doctors, with the same needs and desires as every patient.
The principal of Do no harm also began with good intention, however it has not been applied to all of the players. Much harm is done to providers of care, doctors in this case, in the service of receivers of care. If doctors as the providers of care are unable to decide or deliver care effectively because they are distressed, fatigued or burned out by putting the patients first, they are much more likely to do harm to their patients. Healthcare organisations have a duty of care to all who enter their system – employees, visitors, patients.
The current class action is not about bullying and harassment but that is in part what maintains the poor health and safety culture in health. Bullying and harassment in the health sector was considered a big enough problem for the Victorian Auditor General, Dr Peter Frost to audit the sector. In his 2016 report Bullying and Harassment in the Health Sector he made 12 recommendations with the aim of improving the OHS of health workers and paramedics in Victoria.  In his opening remarks he said "… we found consistent shortcomings. Stronger leadership and support is urgently needed to assist health sector agencies to fulfil their responsibilities as employers, and to effectively protect their staff."
The organisations who are ignoring doctor's pleas are not meeting their duty of care to their employees, instead they are physically and psychologically endangering them and their patients. Clearly many doctors are being harmed by the way healthcare is currently being delivered. Patients first and do no harm are sound principals that can be even more effective if we start with safety first. It might even make healthcare sustainable.
(This blog post was orginally distributed as a media release 18 March 2021 in response to the Junior doctors class action over unpaid overtime in Victoria).
---
The core of Sharee's work is as an Executive Coach to doctors, leaders, and business owners. As an executive coach Sharee works with her clients to identify opportunities and map a course of action, learning new skills and building confidence. The coaching relationship is a place of confidential reflective thinking and experiences that facilitates creativity and growth. This process fosters insight, supports change and identifies assumptions that may be limiting progress. Coaching with Sharee is about building personal capacity for improved performance and greater well being.  Learn more about how you could work with Sharee.