Immersive Development Program for Doctors
Our Recalibrate Program includes 1:1 coaching and a closed group support network of doctors working alongside each other over several months and beyond (online masterclasses), to build and support personal insight that can be shared in the service of wellbeing and healthcare leadership.
We focus on self-awareness, emotional intelligence, mindfulness, unconscious bias, leadership skills, and effective communication, including giving and receiving feedback. Having a strong accessible, support community is a protective factor for great mental health and can improve performance.
Be the best doctor you can be.
Choose thriving, put an end to the days of "surviving" medicine.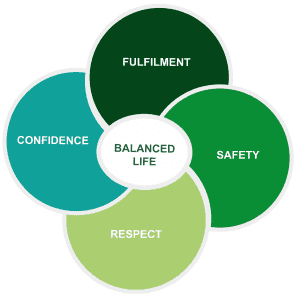 Recalibrate offers you the chance to develop your capacity as a mindful, compassionate health professional, who experiences great wellbeing, is well resourced, able to lead and communicate effectively, and who is supported for those times when wellbeing is challenged.
Soft skills are not easy, but they can be learned. Improving these skills can improve your experience at work and in life, improve your relationships with colleagues, patients, and your family. This means everyone can feel more trust and psychological safety. The results include better safety for patients and for doctors, better health outcomes, and less burnout.
What's included
6 x 4-hour Masterclasses online [or live, in person 4 x 6 hours] 24 hours in total
6 x 1:1 hours with Australia's leading Psychologist Coach of Doctors
A community of peers from all over Australia and New Zealand to support and encourage you, to help you embed practices that keep you well, improve your performance and keep you and your patients safe.
As a member of the Recalibrate program, you will work with Sharee as your coach 1:1 six times during the term of the program and with a small, closed group of like-minded doctors (choose between live or online masterclasses).
Early Bird | $7,200 + GST ($7,920) Full Fee | $8,150 + GST ($8,965)
[Early Bird closure dates: February programs 31 October 2023; July Program 1 February 2024]
The program will offer you 30 hours of professional development. The program fees are usually tax-deductible (please speak to your independent tax adviser).
Join us for Recalibrate Doctor Care in 2024
If you are keen to join our 2024 signature Recalibrate Doctor Care Program simply join our wait list to receive priority access before registration opens Monday 28 August 2023.
When registration opens, the process is done in 3 simple steps:
Complete the application form (Applications open 28 August, 2023)

Schedule a 15 minute call with Sharee to make sure Recalibrate is right for you. This is also your opportunity to ask Sharee any questions you have about Recalibrate

Complete the registration and payment.
Places are limited to 12 doctors per program.
Not sure if Recalibrate is for you, contact Sharee here.
2024 Dates
Registration open 28 August 2023 for Recalibrate 2024.
February
February
July
[in person, Melbourne]
[online]
[in person, Melbourne]
Fridays
9:30 am – 4:30 pm
4 x 6 hours
Saturdays
8:30 am – 12:30pm
6 x 4 hours
Fridays
9:30 am – 4:30 pm
4 x 6 hours
9 February
17 February
19 July
8 March
16 March
16 August
19 April
13 April
20 September
17 May
11 May
11 October
15 June
13 July
Co Facilitator:
Dr Liz Wearne

Dr Liz Wearne

Dr Andrew Green
*dates subject to change prior to registration opening on 28 August 2023.
Recalibrate Alumni Retreat in November 2024
CPD Approval
Most colleges accept Recalibrate as self-directed learning for professional development. We have been approved for CPD with the following colleges:

RANZCOG
Approved for CPD 2022-2023 Triennium
30 hours (6 hours Coaching, 24 hours Masterclasses)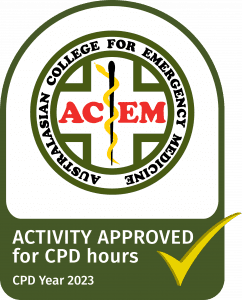 ACEM
Approved for CPD 2023 year
1 January 2023 – 31 December 2023
30 hours (Educational Activity – Course)


ACCRM
Approved for CPD for 2023
48 Hours (42 Educational Activity hour, 6 Performance Review hours.
Sharee speaks with Dr Cheryl Martin
Sharee speaks about her work coaching doctors and the Recalibrate Program with Dr Cheryl Martin's on The Mind Full Medic Podcast. Sharee shares her personal story and the drive for establishing coaching for doctors [starts at 7:15 minutes; the coaching experience at approx 20 minutes; and the Recalibrate Program at 44:30 minutes].
More information
Who is the program for and what will I get out of it?
The Recalibrate Program will harness your energy for better outcomes for you, your patients and your colleagues. You will be better equipped to challenge the status quo, by delivering a more fulfilling kind of medicine. Learn more at Recalibrate FAQs
Feedback from Recalibrate Graduates
100% of Recalibrate Graduates say YES when we ask them:
Would you recommend Recalibrate to other doctors?
Download the 2024 Recalibrate Flyer for you or your workplace.
Recalibrate Flyer
Scholarship: We want to make Recalibrate accessible to doctors earlier in their careers, so each program we offer one scholarship place for junior and trainee doctors. Apply by completing the application form here, letting us know why you want to join the Recalibrate community of doctors. (Scholarship value is $4,000, registration is $4,965)