Please download these free resources to help you on your journey to a well-balanced work life.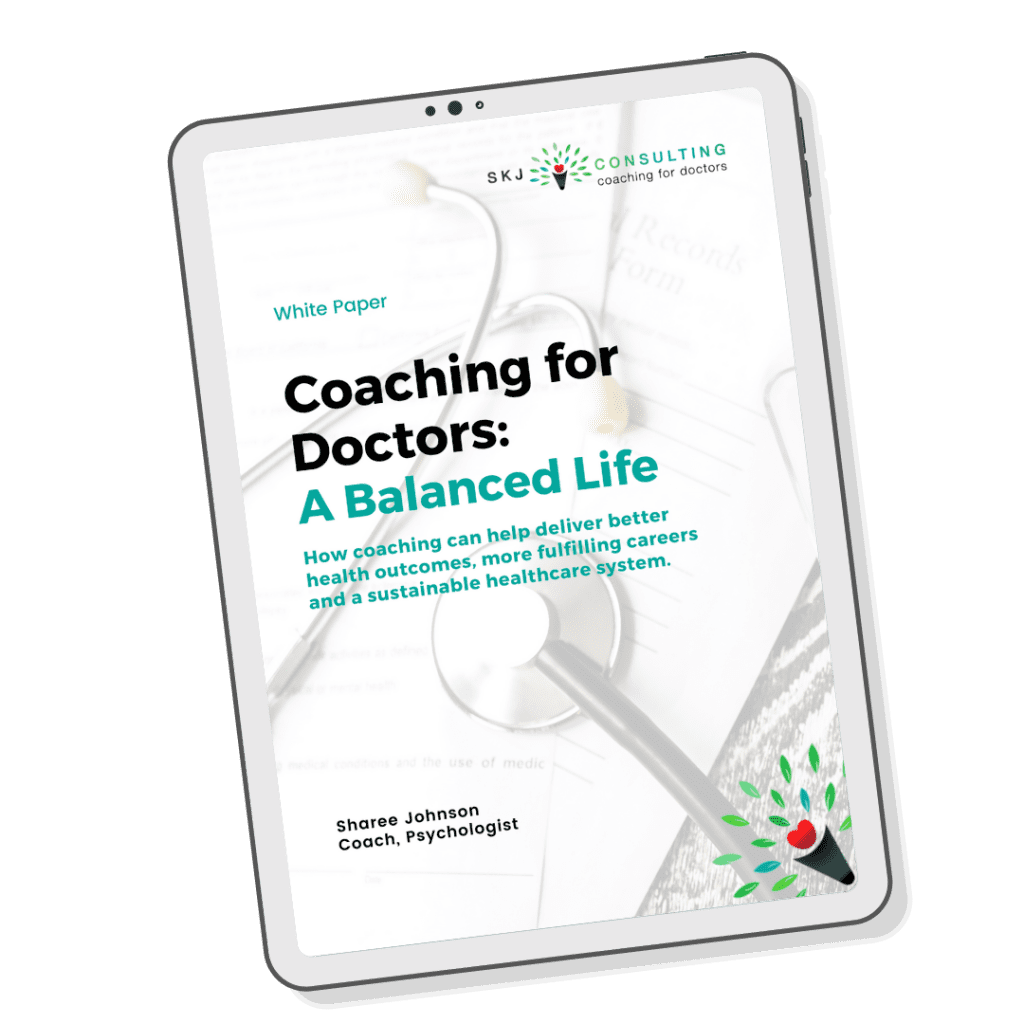 White Paper: Coaching for Doctors: A Balanced Life
Explores how coaching can help you in your work as a doctor and as an employer of doctors in four key ways:
Deliver excellent patient care, improving health outcomes for the patient
Achieve work-life balance for doctors
How the systemic use of coaching can improve the whole healthcare system
Prevent burnout systemically by using coaching as a means to build individual skills.
Healthcare leaders cannot continue to support systems and structures that lead to high levels of burnout in doctors and nurses year after year. The healthcare system is simply not sustainable in this context. Healthcare organisations could be and should be, healthy for everyone including every doctor. Coaching doctors can help achieve this goal.
This paper explores how the systemic use of coaching can help healthcare develop the skills of doctors so that they can lead teams more effectively and take better care of themselves, their colleagues and their patients. Coaching embedded at the most systemic level could mean that this more developed workforce could alter the healthcare system significantly to be safer and more effective for all.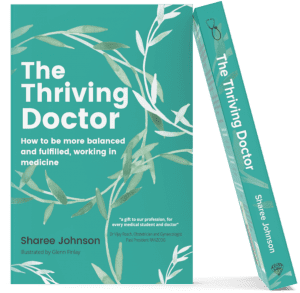 The Thriving Doctor
When doctors are well, patient health outcomes and experience improve according to Psychologist Sharee Johnson, who has written a book called The Thriving Doctor – how to be more balanced and fulfilled working in medicine. Sharee has been coaching doctors to help them perform better in their caregiving roles, for their own wellbeing and to help improve the healthcare system since 2014.
Sharee's hope for The Thriving Doctor is that:
It will help Doctors take better care of themselves first. Only then can they really provide excellent care to patients
Doctors and even a few other healthcare workers will use it to build and enhance their intrapersonal and interpersonal skills because they are vital to delivering excellent healthcare, building strong effective teams and maintaining a long term career in healthcare
It will help non-doctors value doctors in ways that will lead to better health partnerships, better health outcomes all round.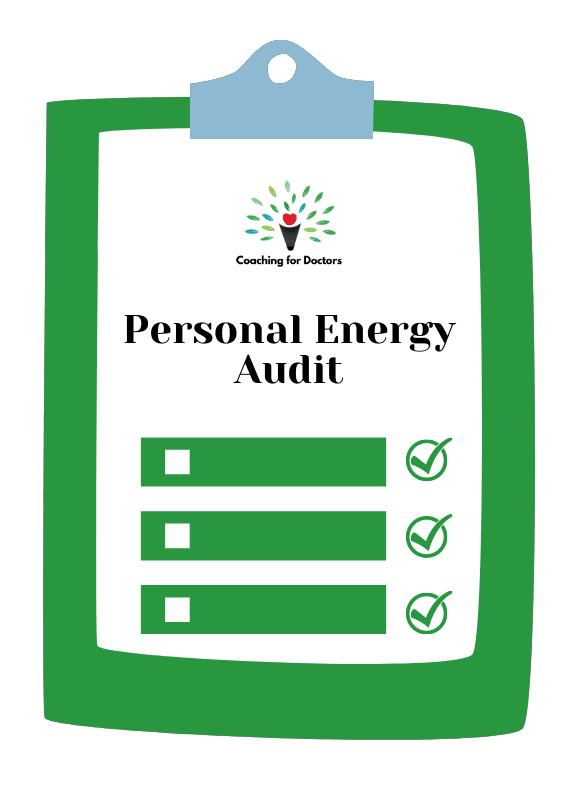 Personal Energy Audit
Be clear about your personal motivators in life and work. Download our Personal Energy Audit*
*Adapted from Live Life Love Work by Kate Burton
For Doctors and Healthcare Workers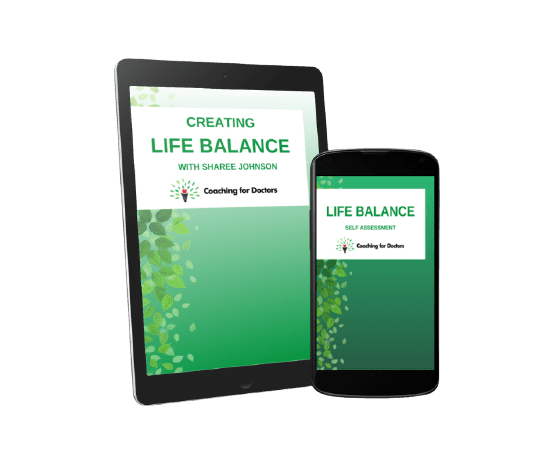 Creating Life Balance
Includes:
Six keys for a balanced life
Know your strengths and where to focus on improving
7 steps to sustain balance: it's easier to follow a proven plan, co-designed and used by doctors already
A success story: how an overwhelmed doctor brought joy and balance back into life.
A bonus Life Balance self assessment to support you will be sent when you download the Creating Life Balance report. Whatever your score is, you can create a balanced life. That dream is possible when you master these keys and I can help you achieve that.
For Organisations and Workplaces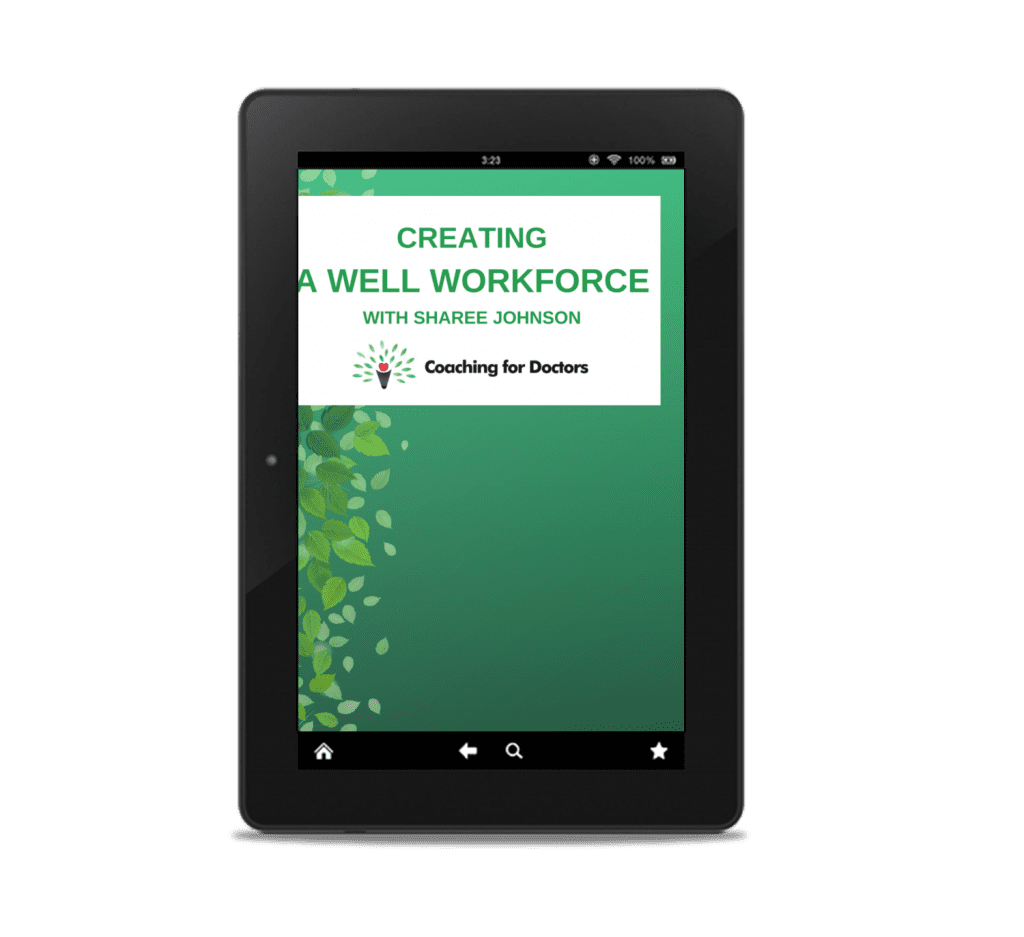 Creating a Well Healthcare Workforce
Thriving healthcare workers attain and maintain long term effectiveness. Access our complimentary report and learn how the right skills in healthcare workers will improve outcomes for patients, employees and your organisation. Improve your organisations results through our workforce wellbeing report.
Creating a Well Healthcare Workforce: Why physical resourcing is not enough to be effective | How tomove from the organisational cycle of suffering to the cycle of success | 6 keys to a flourishing workforce to achieve organisational goals | 7 step process to building the right skills in your workforce for sustained success over the long term.
Coaching for Doctors Newsletter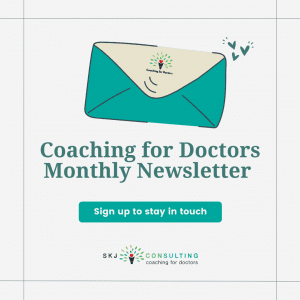 Our monthly enewsletter is full of opportunities and latest news. Sign up here to receive our monthly enews update in your inbox.