The Thriving Doctor – out now!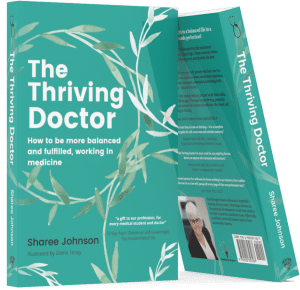 Sharee Johnson's new book The Thriving Doctor – How to be more balanced and fulfilled working in medicine is  available now.

When you are flourishing, you have more discretionary effort to give, you connect with others more easily and you feel more empowered and fulfilled. Your medical career is more sustainable when you are flourishing.  Stop surviving and start flourishing in your medical career.  Read more
The Thriving Doctor is available NOW on Booktopia or Amazon or at your local bookstore. (Please request your local bookstore to stock if they don't have copies already)
---
Coaching in 2021
Sharee's coaching appointments are fully booked for 2021. If you are contemplating coaching with Sharee in 2022 please go ahead and book you complimentary call.
Summer holiday closure
Please note that our Summer holiday office closure will be from 17 December 2021 to 17 January 2022.  You can reach us here: Contact Us and we will get back to you as soon as we can.
---
Recalibrate
Our Immersive Doctor Care Learning Program for Doctors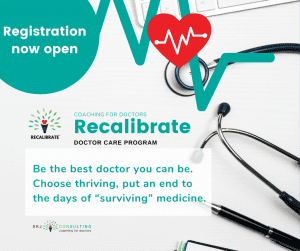 Recalibrate offers you the chance to develop your capacity as a mindful, compassionate health professional, who experiences great wellbeing, is well resourced, able to lead and communicate effectively, and who is supported for those times when wellbeing is challenged. Learn more
Recalibrate is a powerful program codesigned with doctors, for doctors, to help them be better equipped to sustain a long term career in medicine. It is founded on evidence from psychology, neuroscience and research in healthcare from institutions such as Stanford University, Harvard University and the Mayo Clinic.
March 2022 Recalibrate is fully booked. However we are now taking applications for May 2022 Recalibrate program.
Learn more and apply for Recalibrate here
---
Grow your capacity with Coaching for Doctors
Coaching for Doctors specialises in supporting and building the capacity of the healthcare workforce, helping you reduce the risk of mental ill health, improve wellbeing and prevent burnout. Our programs offer varying levels of support and include:
A supported workforce is engaged, team focused, maintains perspective and is clear thinking, is empowered to ask for help and has hope… they flourish.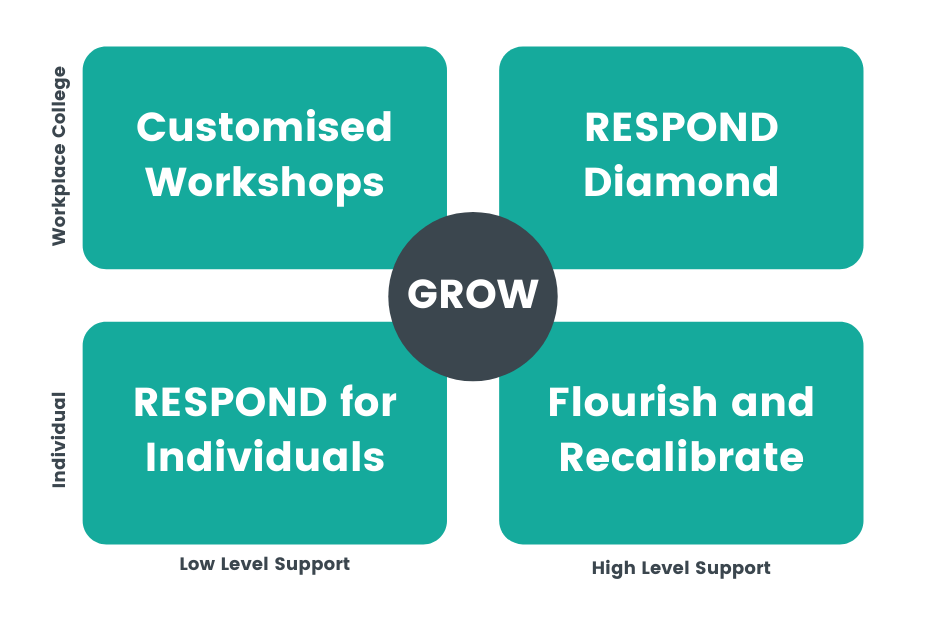 ---
"Master clinicians attend to the person in front of them while attending to their own mental processes."
---
Download free White Paper

'Coaching for Doctors: A Balanced Life' explores how coaching can help you in your work as a doctor and as an employer of doctors in four key ways: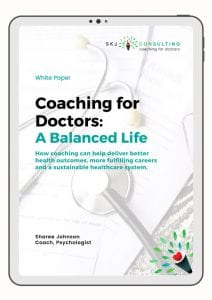 Deliver excellent patient care, improving health outcomes for the patient
 Achieve work-life balance for doctors
 How the systemic use of coaching can improve the whole healthcare system
 Prevent burnout systemically by using coaching as a means to build individual skills.
Healthcare leaders cannot continue to support systems and structures that lead to high levels of burnout in doctors and nurses year after year. The healthcare system is simply not sustainable in this context. Healthcare organisations could be and should be, healthy for everyone including every doctor. Coaching doctors can help achieve this goal.
This paper, by Sharee Johnson, explores how the systemic use of coaching can help healthcare develop the skills of doctors so that they can lead teams more effectively and take better care of themselves, their colleagues and their patients. Coaching embedded at the most systemic level could mean that this more developed workforce could alter the healthcare system significantly to be safer and more effective for all.
Creating Life Balance Report: For Doctors and Healthcare workers 
Master the vital skills for a successful work-life balance as a Doctor. Sharee shares her knowledge to support you to achieve the medical career and balanced life you hope for in: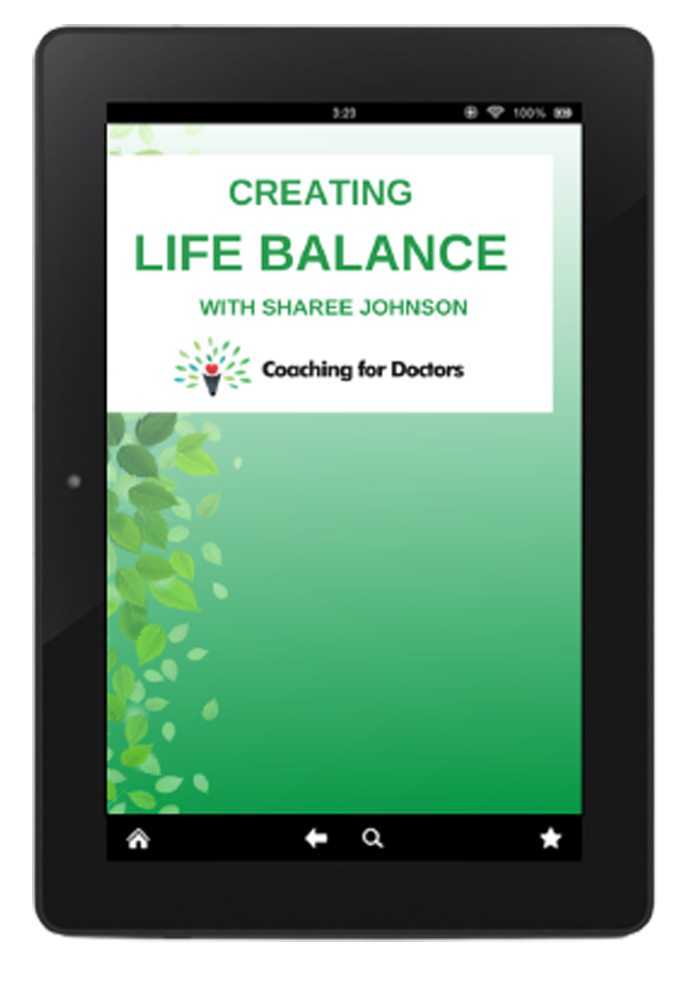 Creating Life Balance  6 keys for a balanced life | Know your strengths and where to focus on improving | 7 steps to sustain balance: it's easier to follow a proven plan, co-designed and used by doctors already | A success story: how an overwhelmed doctor brought joy and balance back into life.
A bonus Life Balance self assessment to support you, will be sent when you download the Creating Life Balance report. Whatever your score is, you can create a balanced life. That dream is possible when you master these keys and I can help you achieve that.
For Organisations and Workplaces
Thriving healthcare workers attain and maintain long term effectiveness. Access our complimentary report and learn how the right skills in healthcare workers will improve outcomes for patients, employees and your organisation. Improve your organisations results through our workforce wellbeing report: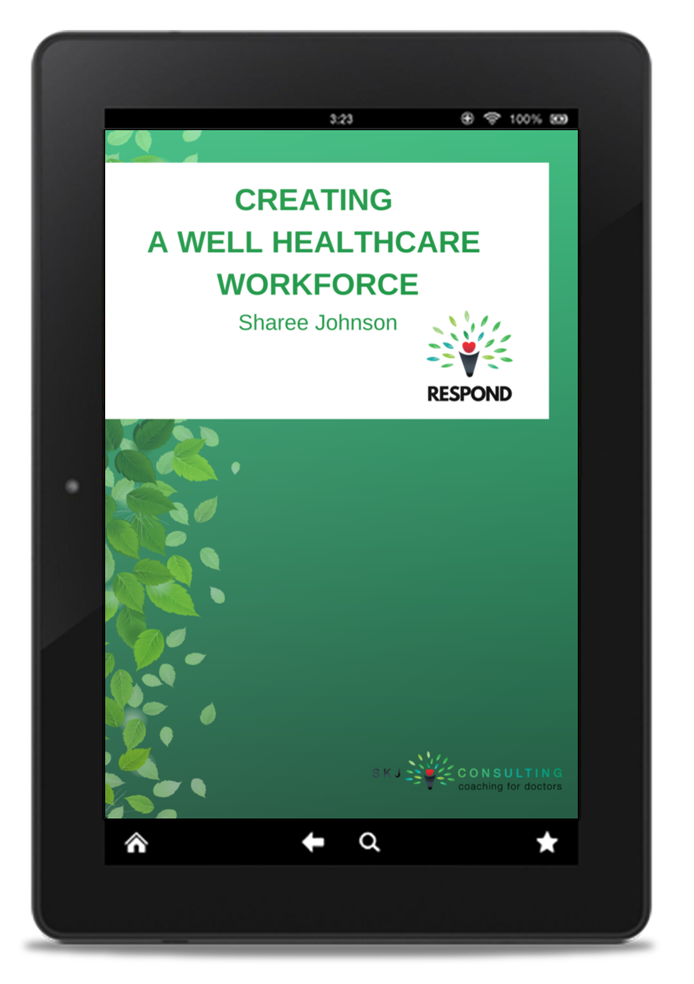 Creating a Well Healthcare Workforce  Why physical resourcing is not enough to be effective | How to move from the organisational cycle of suffering to the cycle of success | 6 keys to a flourishing workforce to achieve organisational goals | 7 step process to building the right skills in your workforce for sustained success over the long term.
---
"Cure sometimes, treat often, comfort always"
---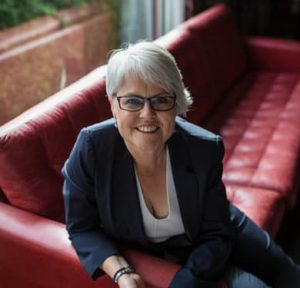 Hello, I'm Sharee. I work as a Coach and a Psychologist.
Doctors employ a coach to help them:
Perform at their peak
Lead others
Deal with their workplace challenges
Manage their career proactively
Relate more effectively with their colleagues and patients
Maintain or regain their own well-being consistently
Develop skills in relaxation
Build personal resilience
---
We are delighted to partner with: