Grow your capacity and thrive!
At Coaching for Doctors we specialise in supporting and building the capacity of the healthcare workforce.
Our 1:1 coaching and small group immersive learning communities are transforming healthcare delivery and organisational culture, leading to systemic change, helping you reduce the risk of mental ill health, improve wellbeing and prevent burnout.
Recalibrate in 2024
Immersive Doctor Care Development Program NOW OPEN!
Recalibrate offers you the chance to develop your capacity as a mindful, compassionate health professional, who experiences great wellbeing, is well resourced, able to lead and communicate effectively, and who is supported for those times when wellbeing is challenged. More
Recalibrate is a powerful program co-designed with doctors, for doctors, to help them be better equipped to sustain a long term career in medicine. It is founded on evidence from psychology, neuroscience and research in healthcare from institutions such as Stanford University, Harvard University and the Mayo Clinic.
Apply now for priority access.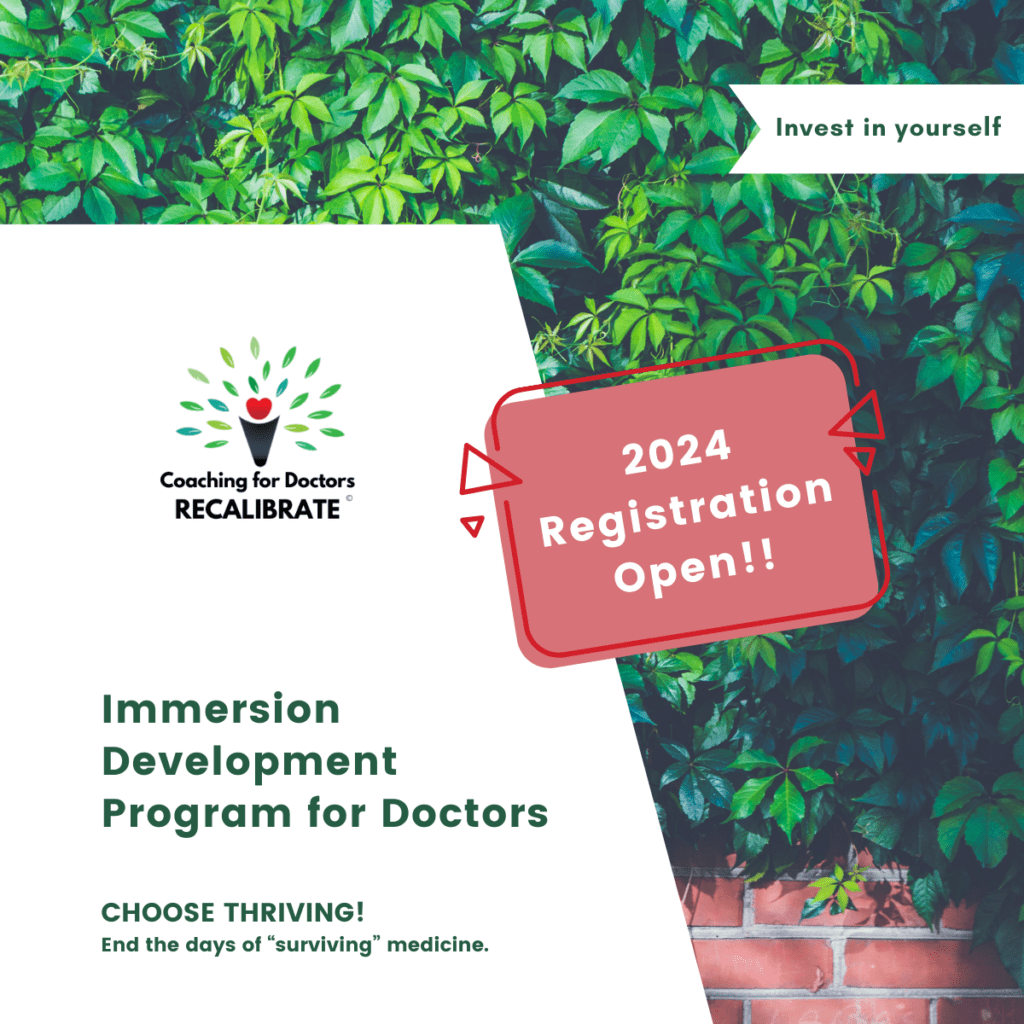 Thrive in Medicine
From Burnout to Thriving… Where to start
Check our guide to books, courses, groups and coaching. Simply select what suits you best.
We have a variety of options and packages to suit your available resources for Australian and International Healthcare Workers.
We specialise in supporting and building the capacity of the healthcare workforce.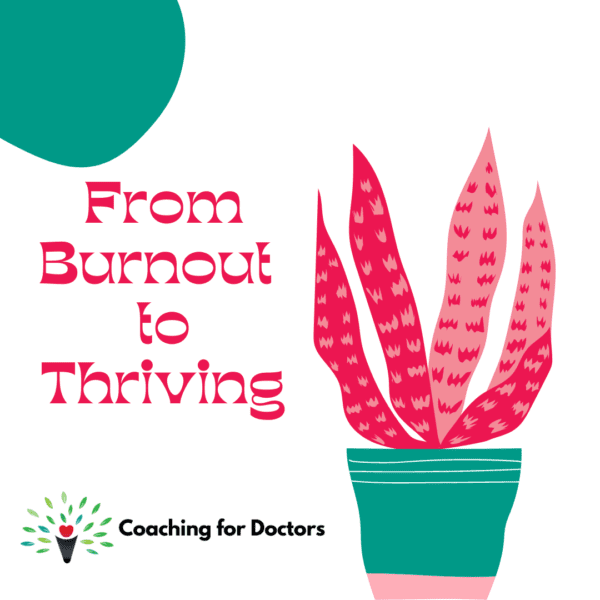 Organisations
Organisations and workplaces can access Respond, our online wellbeing and self-care skills program for healthcare workers.
Customised workshops and Guest Speaking.
Healthcare Workers
Get your copy of The Thriving Doctor by Sharee Johnson.
A supported workforce is engaged, team focused, maintains perspective and is clear thinking, is empowered to ask for help and has hope… they flourish.
Coaching for Doctors
Coaching is an awesome amplifier. You can feel confident that the coaches in our group have the right training, experience, and intention to serve you. Coaching is a confidential process that is designed to help you think differently, to make your best decisions, for your circumstances.
Our Coaches are experienced professionals who help doctors to navigate a dysfunctional system and to live a sustainable, integrated life.
Meet our Coaches
We believe that coaching is one of the best ways to raise a person's capacity, including doctors.
Our coaches Dr. Lynn Scoles, Neera Scott, Karina Meacham and Jade Tjia are available to discuss your coaching needs this week, their availability is limited, don't delay. Book your 30 minute complimentary consultation and start working differently.
The most impactful coaching happens in a high trust, high candor relationship.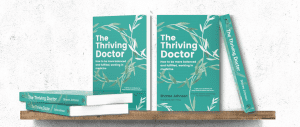 The Thriving Doctor Book
Stop surviving and start flourishing in your medical career. Sharee Johnson's bestselling book The Thriving Doctor – How to be more balanced and fulfilled working in medicine is available online or at your local bookstore.

When you are flourishing, you have more discretionary effort to give, you connect with others more easily and you feel more empowered and fulfilled. Your medical career is more sustainable when you are flourishing. Read more
---
We are delighted to partner with:
We have been proud to partner with: