Looking after your own wellbeing
If you are in distress, here are a few organisations that can help you. Some are general and some are specifically for doctors.
Asking for help is one of the most protective skills we can have and is core to our wellbeing.
If you need help, take this important step now to practise what you encourage your patients to do and get the help you need to be well. Most medical boards and professional associations also have resources to support you on their websites.
THESE ARE NOT EMERGENCY PHONE NUMBERS. IN AN EMERGENCY PLEASE CALL 000 (Australia only)
Australia
DRS4DRS https://drs4drs.com.au
Doctors' health advisory and referral services, offering independent, safe, supportive and confidential services.
Hand-n-Hand Peer Support https://www.handnhand.org.au
Free, confidential peer support for health professionals in Australia and New Zealand offering emotional and wellbeing assistance, connecting through lived experience.
Suicide Call Back Service https://www.suicidecallbackservice.org.au 1300 659 467
Suicide Call Back Service is a nationwide service providing 24/7 telephone and online counselling to people affected by suicide.
Lifeline https://www.lifeline.org.au 13 11 14
Providing all Australians experiencing emotional distress with access to 24 hour crisis support and suicide prevention services.
Beyond Blue https://www.beyondblue.org.au 1300 22 4636
Information and support to help Australians achieve their best possible mental health, whatever their age and wherever they live.
Black Dog Institute https://www.blackdoginstitute.org.au
Researching the early detection, prevention and treatment of common mental health disorders
Postgraduate Medical Council of Victoria https://www.pmcv.com.au/jmos
Systemic and individual wellbeing support community and services for junior medical officers in Victoria
New Zealand
Lifeline New Zealand https://www.lifeline.org.nz 0800 543 354
Suicide Crisis Helpline 0508 828 865 (0508 TAUTOKO)
United States
Physician Support Line https://www.physiciansupportline.com 1 (888) 409-0141
Psychiatrists supporting physicians and medical students
Suicide Prevention Lifeline https://suicidepreventionlifeline.org 1 (800) 273-8255
United Kingdom
Doctors in Distress https://doctors-in-distress.org.uk
Support groups aimed at reducing burnout and suicide in the medical profession
Supportline https://www.supportline.org.uk/about/about-supportline 01708 765200
Canada
Canadian Medical Protective Association  https://www.cmpa-acpm.ca/en/covid19/physician-wellness-resources
Health resources for frontline workers
Canada Suicide Prevention Service    https://www.crisisservicescanada.ca/en/    French or English (toll-free)    1-833-456-4566
Ireland
Royal College of Physicians  https://www.rcpi.ie/physician-wellbeing/where-to-go-for-help-and-advice/
Health Resources for Doctors in the Republic of Ireland
Help Lines Ireland Pieta  https://www.pieta.ie     1800 247 247
More Australian Resources for your Wellbeing
Australia
Victorian Doctors Health Program http://www.vdhp.org.au/website/home.html (03) 9280 8712
The Victorian Doctors Health Program (VDHP) is a confidential service for doctors and medical students who have health concerns such as stress, mental health problems, substance use problems, or any other health issues.
Australasian Doctors Health Network (ADHN) http://www.adhn.org.au
This website is designed for doctors and medical students, and for the families and colleagues of doctors in Australia and New Zealand. The site provides you with contact phone numbers for help and support in time of need.
Doctor's Health Advisory Service www.doctorshealth.org.au (02) 9437 6552
To find a GP who specialises in psychological medicine www.beyondblue.org.au
To find a psychologist www.psychology.org.au
For Drug and Alcohol advice (incl. 24 hr helplines)
Alcohol & Drug Info Service (24 hrs) In Sydney (02) 9361 8000 Outside Sydney 1800 422 599
D&A Counselling www.counsellingonline.org.au 1800 888 236 (24 hrs)
Alcoholics Anonymous www.aa.org.au 1300 22 22 22 (24 hrs)
Narcotics Anonymous https://www.na.org.au/multi/ 1300 652 820 (24 hrs)
Cannabis Information and Helpline www.ncpic.org.au 1800 30 40 50
Suicide Advice www.suicidecallbackservice.org.au 1300 659 467 (24 hrs)
Men's Line www.mensline.org.au 1300 78 99 78 (24 hrs)
Salvation Army Crisis Line 1300 36 36 22 (24 hrs)
Heads Up www.headsup.org.au Promoting the mental health of health services staff
THESE ARE NOT EMERGENCY PHONE NUMBERS.
IN AN EMERGENCY PLEASE CALL 000 (Australia only)

---
Doctor Wellbeing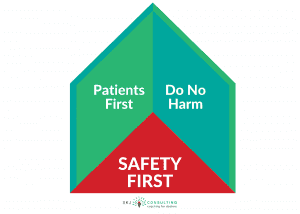 The research is very clear, when the doctor is well, patient health outcomes and experience improve. To achieve the best possible healthcare results for patients one of the important ingredients is to make sure the provider of that care is as well as possible. We should all have a vested interest in the health of our doctors and all our healthcare workers, for their sake and our own.
[Excerpt from Sharee's blog post on Doctor Wellbeing: Safety first is a better guiding principle for healthcare]