RESPOND is a proactive skill building program, specifically designed to teach people who work in healthcare the skills they need to respond more effectively to stress, training minds and regulating emotions. It focuses on prevention and early intervention, aiming to reduce the risk of stress, mental illness and burnout giving healthcare workers practical strategies and tools they can use every day.
Respond focus areas are: Mindfulness and compassion  |  Emotional regulation and intelligence |  Resilience  |  Wellbeing and self care  |  Team and individual performance  | Sustainability.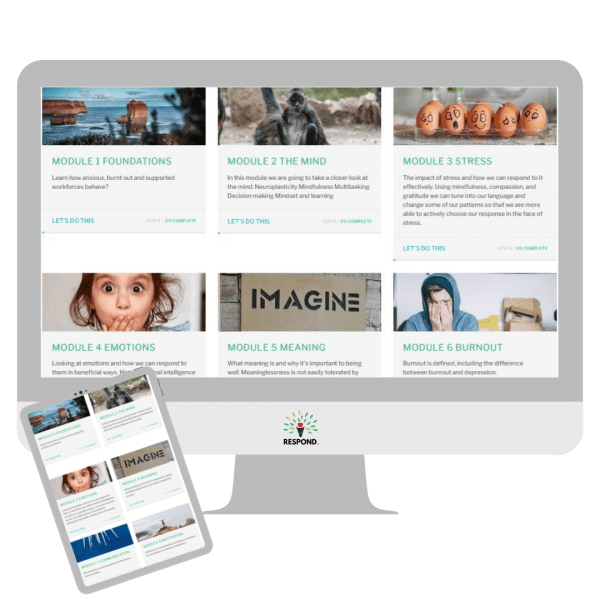 RESPOND DIAMOND (for organisations and workplaces) is a healthcare workforce support program for Hospitals, Clinics and healthcare teams, designed to provide healthcare workers with skills to take care of themselves and each other.